FILA x RB Babar Tennis 88
Product #1TM01754
Details
https://www.fila.com/fila-x-rb-babar-tennis-88/723567818290.html
Variations
Color

125 WHITE / FILA NAVY / FILA RED

Offered in Men's sizing: a men's size 8.5 is similar to a women's size 10.

See Size Guide for more details.
Product Actions
Product Details
Low profile tennis shoes with throwback illustration.
Made to move with you comfortably on or off the court.
Iconic Everywhere. #FILAstyle
leather
printed Babar tennis illustration on quarter
FILA x Rowing Blazers dual-branded patch on tongue
printed Babar tennis doubles illustration by Laurent de Brunhoff on insole
perforated toebox
embossed logo on midsole
Worn With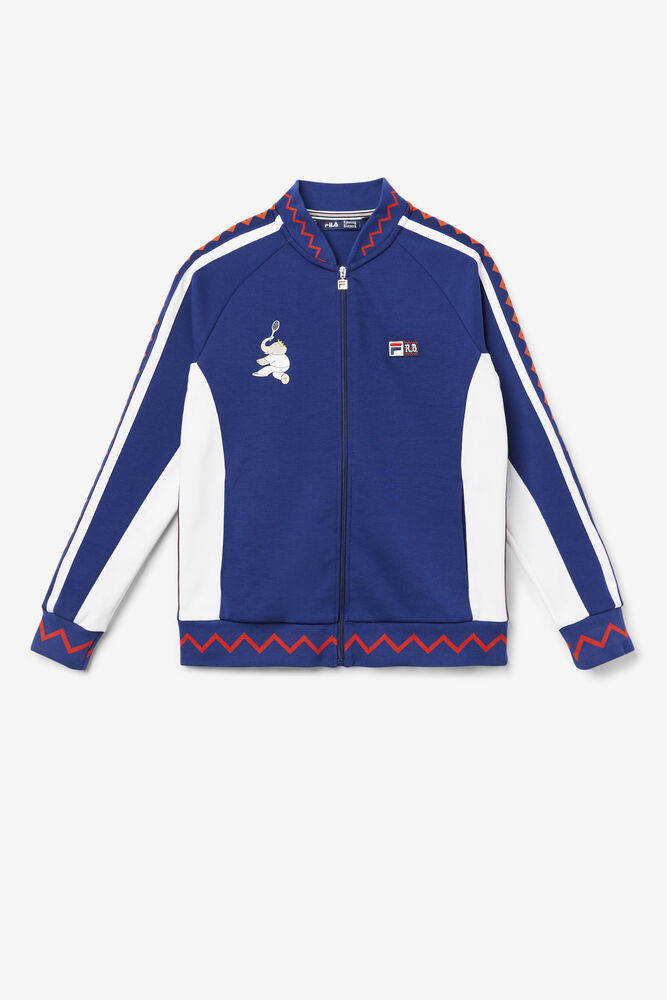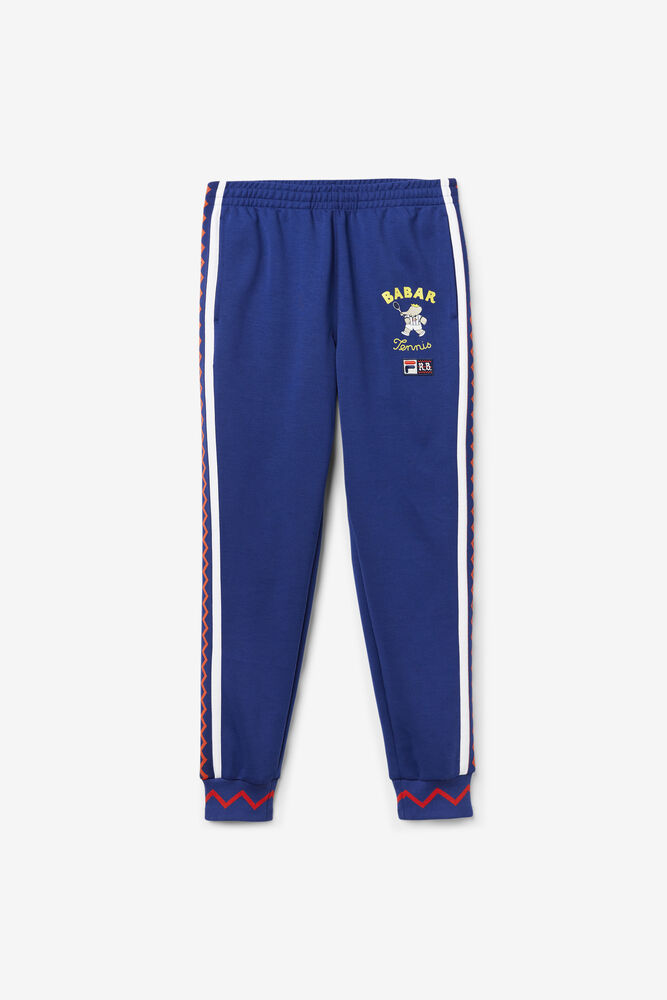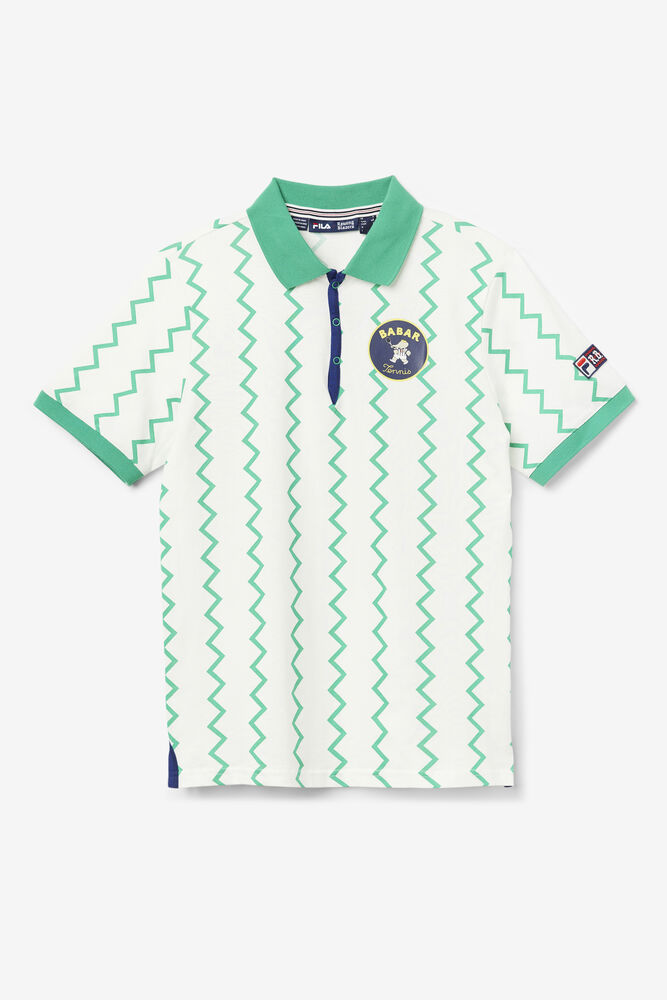 Women
| | | | | | | | | | | | | | | | | | |
| --- | --- | --- | --- | --- | --- | --- | --- | --- | --- | --- | --- | --- | --- | --- | --- | --- | --- |
| 4 | 4.5 | 5 | 5.5 | 6 | 6.5 | 7 | 7.5 | 8 | 8.5 | 9 | 9.5 | 10 | 10.5 | 11 | 11.5 | 12 | 13 |
| 34 | 35 | 35.5 | 36 | 36.5 | 37.5 | 38 | 38.5 | 39 | 39.5 | 40 | 41 | 41.5 | 42 | 42.5 | 43 | 44 | 45 |
| 1.5 | 2 | 2.5 | 3 | 3.5 | 4 | 4.5 | 5 | 5.5 | 6 | 6.5 | 7 | 7.5 | 8 | 8.5 | 9 | 9.5 | 10.5 |
| -- | -- | 35 | 36 | 36 | 37 | 37.5 | 38 | 39 | 39.5 | 40 | -- | -- | -- | -- | -- | -- | -- |
Men
| | | | | | | | | | | | | | | | | | | |
| --- | --- | --- | --- | --- | --- | --- | --- | --- | --- | --- | --- | --- | --- | --- | --- | --- | --- | --- |
| 6.5 | 7 | 7.5 | 8 | 8.5 | 9 | 9.5 | 10 | 10.5 | 11 | 11.5 | 12 | 12.5 | 13 | 14 | 15 | 16 | 17 | 18 |
| 39 | 39.5 | 40 | 41 | 41.5 | 42 | 42.5 | 43 | 44 | 44.5 | 45 | 46 | 46.5 | 47 | 48 | 49 | 50 | 51 | 52 |
| 5.5 | 6 | 6.5 | 7 | 7.5 | 8 | 8.5 | 9 | 9.5 | 10 | 10.5 | 11 | 11.5 | 12 | 13 | 14 | 15 | 16 | 17 |
| 39 | 39.5 | 40 | 40.5 | 41 | 41.5 | 42 | 42.5 | 43 | 44 | 45 | 46 | 47 | -- | -- | -- | -- | -- | -- |
Unisex - (USA)
| | | | | | | | | | | | | | | | | | | | | | | | |
| --- | --- | --- | --- | --- | --- | --- | --- | --- | --- | --- | --- | --- | --- | --- | --- | --- | --- | --- | --- | --- | --- | --- | --- |
| 4 | 4.5 | 5 | 5.5 | 6 | 6.5 | 7 | 7.5 | 8 | 8.5 | 9 | 9.5 | 10 | 10.5 | 11 | 11.5 | 12 | 12.5 | 13 | 14 | 15 | 16 | 17 | 18 |
| 5.5 | 6 | 6.5 | 7 | 7.5 | 8 | 8.5 | 9 | 9.5 | 10 | 10.5 | 11 | 11.5 | 12 | 13 | -- | -- | -- | -- | -- | -- | -- | -- | -- |
LITTLE KIDS
| | | | | | | | | | | | |
| --- | --- | --- | --- | --- | --- | --- | --- | --- | --- | --- | --- |
| 10.5 | 11 | 11.5 | 12 | 12.5 | 13 | 13.5 | 1 | 1.5 | 2 | 2.5 | 3 |
| 27.5 | 28 | 28.5 | 29.5 | 30 | 31 | 31.5 | 32 | 33 | 33.5 | 34 | 35 |
| 9.5 | 10 | 10.5 | 11 | 11.5 | 12 | 12.5 | 13 | 13.5 | 1 | 1.5 | 2 |
| -- | -- | -- | -- | -- | -- | -- | -- | -- | -- | -- | -- |
BIG KIDS
| | | | | | | | |
| --- | --- | --- | --- | --- | --- | --- | --- |
| 3.5 | 4 | 4.5 | 5 | 5.5 | 6 | 6.5 | 7 |
| 35.5 | 36 | 36.5 | 37.5 | 38 | 38.5 | 39 | 39.5 |
| 2.5 | 3 | 3.5 | 4 | 4.5 | 5 | 5.5 | 6 |
| -- | -- | -- | -- | -- | 39 | 39.5 | -- |