men's stackhouse spaghetti
Details
https://www.fila.com/mens-stackhouse-spaghetti/723567383637.html
Variations
Color

125 WHITE / NAVY / RED

Offered in Men's sizing: a men's size 8.5 is similar to a woman's size 7.

See Size Guide for full size information.
Product Actions
Product Details
The Stackhouse Spaghetti men's sneaker returns in OG white and navy colorway.
Iconic '90s hoops style for today.
leather / textile
embroidered FILA logos on tongue, toebox, back counter, and pull tab
mesh tongue and leather upper
padded coller
white midsole and navy outsole
Product #1BM00745
Worn With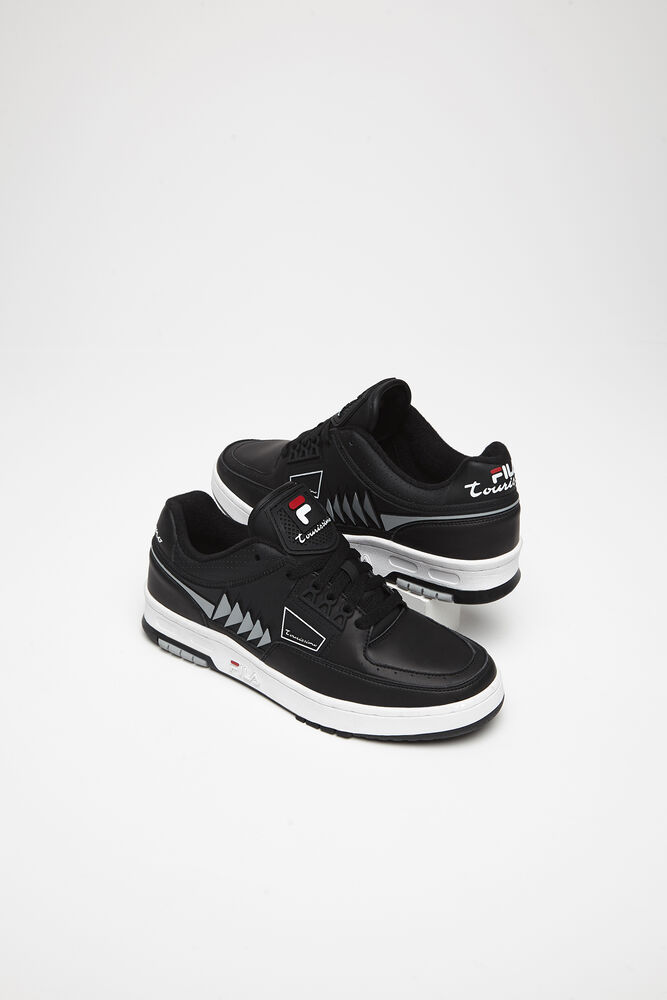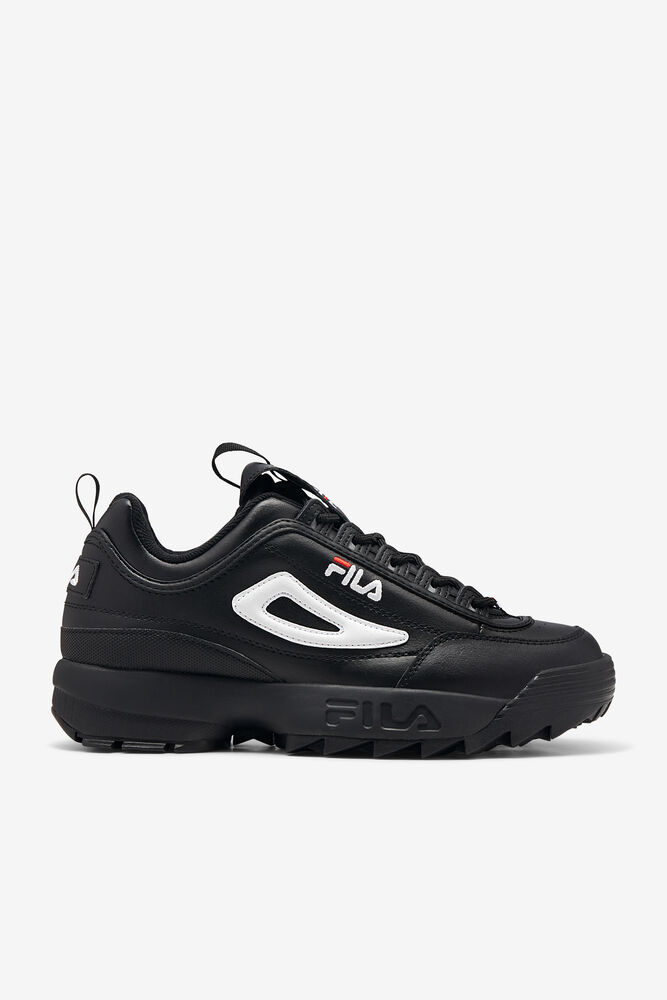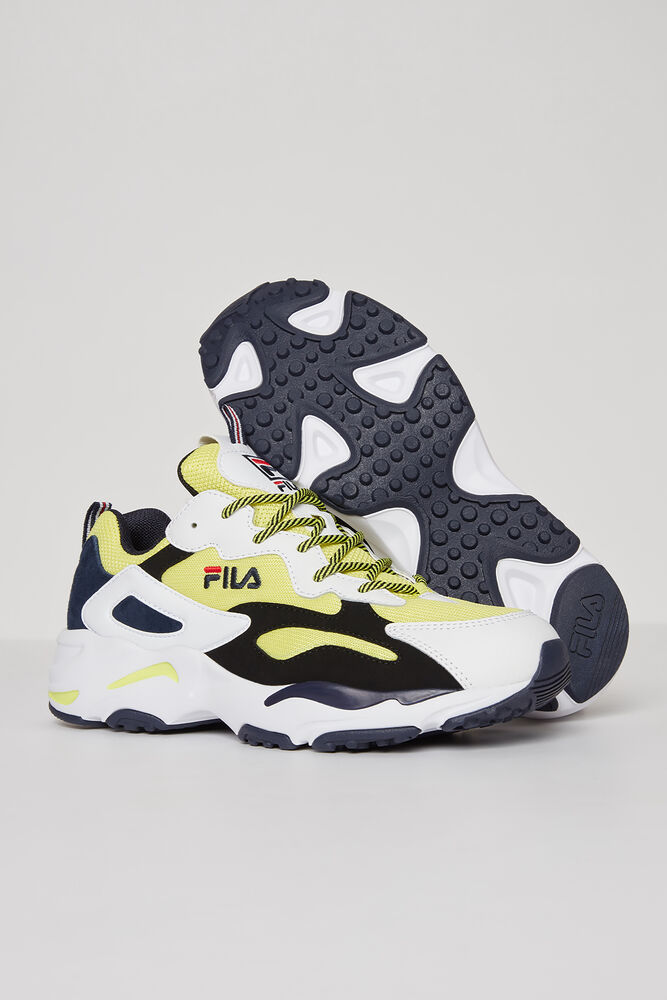 Women
| | | | | | | | | | | | | | | | | | |
| --- | --- | --- | --- | --- | --- | --- | --- | --- | --- | --- | --- | --- | --- | --- | --- | --- | --- |
| 4 | 4.5 | 5 | 5.5 | 6 | 6.5 | 7 | 7.5 | 8 | 8.5 | 9 | 9.5 | 10 | 10.5 | 11 | 11.5 | 12 | 13 |
| 34 | 35 | 35.5 | 36 | 36.5 | 37.5 | 38 | 38.5 | 39 | 39.5 | 40 | 41 | 41.5 | 42 | 42.5 | 43 | 44 | 45 |
| 1.5 | 2 | 2.5 | 3 | 3.5 | 4 | 4.5 | 5 | 5.5 | 6 | 6.5 | 7 | 7.5 | 8 | 8.5 | 9 | 9.5 | 10.5 |
| -- | -- | 35 | 36 | 36 | 37 | 37.5 | 38 | 39 | 39.5 | 40 | -- | -- | -- | -- | -- | -- | -- |
Men
| | | | | | | | | | | | | | | | | | | |
| --- | --- | --- | --- | --- | --- | --- | --- | --- | --- | --- | --- | --- | --- | --- | --- | --- | --- | --- |
| 6.5 | 7 | 7.5 | 8 | 8.5 | 9 | 9.5 | 10 | 10.5 | 11 | 11.5 | 12 | 12.5 | 13 | 14 | 15 | 16 | 17 | 18 |
| 39 | 39.5 | 40 | 41 | 41.5 | 42 | 42.5 | 43 | 44 | 44.5 | 45 | 46 | 46.5 | 47 | 48 | 49 | 50 | 51 | 52 |
| 5.5 | 6 | 6.5 | 7 | 7.5 | 8 | 8.5 | 9 | 9.5 | 10 | 10.5 | 11 | 11.5 | 12 | 13 | 14 | 15 | 16 | 17 |
| 39 | 39.5 | 40 | 40.5 | 41 | 41.5 | 42 | 42.5 | 43 | 44 | 45 | 46 | 47 | -- | -- | -- | -- | -- | -- |
Unisex - (USA)
| | | | | | | | | | | | | | | | | | | | | | | | |
| --- | --- | --- | --- | --- | --- | --- | --- | --- | --- | --- | --- | --- | --- | --- | --- | --- | --- | --- | --- | --- | --- | --- | --- |
| 4 | 4.5 | 5 | 5.5 | 6 | 6.5 | 7 | 7.5 | 8 | 8.5 | 9 | 9.5 | 10 | 10.5 | 11 | 11.5 | 12 | 12.5 | 13 | 14 | 15 | 16 | 17 | 18 |
| 5.5 | 6 | 6.5 | 7 | 7.5 | 8 | 8.5 | 9 | 9.5 | 10 | 10.5 | 11 | 11.5 | 12 | 13 | -- | -- | -- | -- | -- | -- | -- | -- | -- |
LITTLE KIDS
| | | | | | | | | | | | |
| --- | --- | --- | --- | --- | --- | --- | --- | --- | --- | --- | --- |
| 10.5 | 11 | 11.5 | 12 | 12.5 | 13 | 13.5 | 1 | 1.5 | 2 | 2.5 | 3 |
| 27.5 | 28 | 28.5 | 29.5 | 30 | 31 | 31.5 | 32 | 33 | 33.5 | 34 | 35 |
| 9.5 | 10 | 10.5 | 11 | 11.5 | 12 | 12.5 | 13 | 13.5 | 1 | 1.5 | 2 |
| -- | -- | -- | -- | -- | -- | -- | -- | -- | -- | -- | -- |
BIG KIDS
| | | | | | | | |
| --- | --- | --- | --- | --- | --- | --- | --- |
| 3.5 | 4 | 4.5 | 5 | 5.5 | 6 | 6.5 | 7 |
| 35.5 | 36 | 36.5 | 37.5 | 38 | 38.5 | 39 | 39.5 |
| 2.5 | 3 | 3.5 | 4 | 4.5 | 5 | 5.5 | 6 |
| -- | -- | -- | -- | -- | 39 | 39.5 | -- |