Images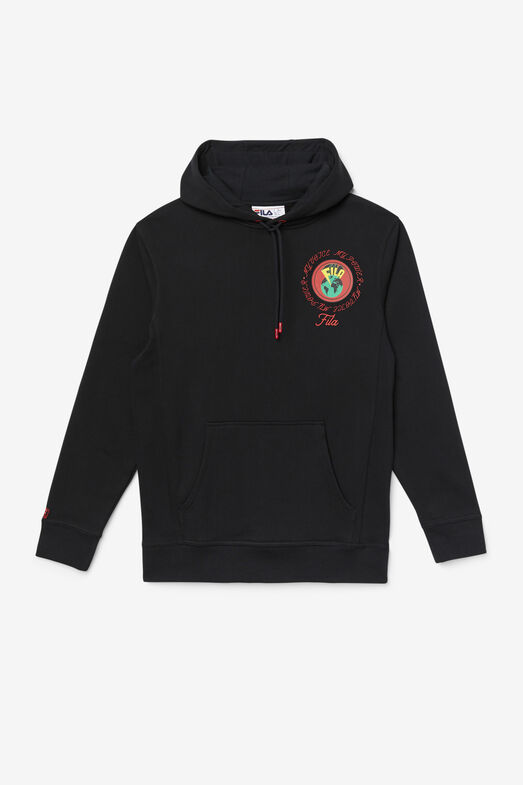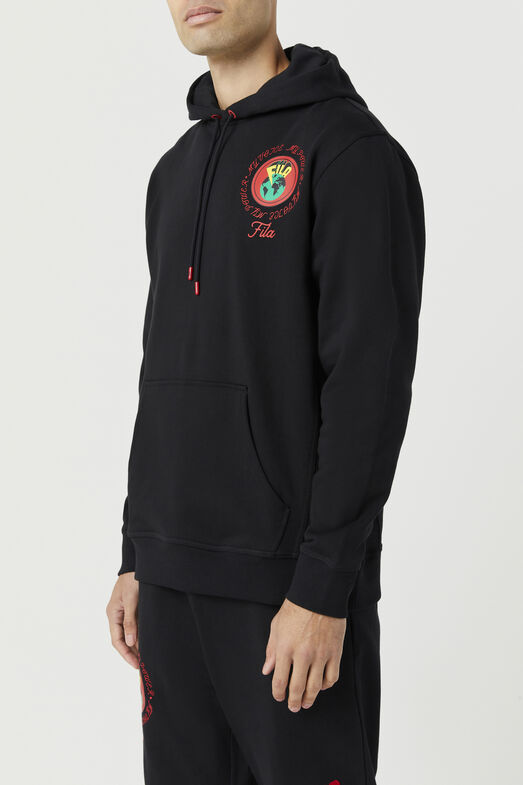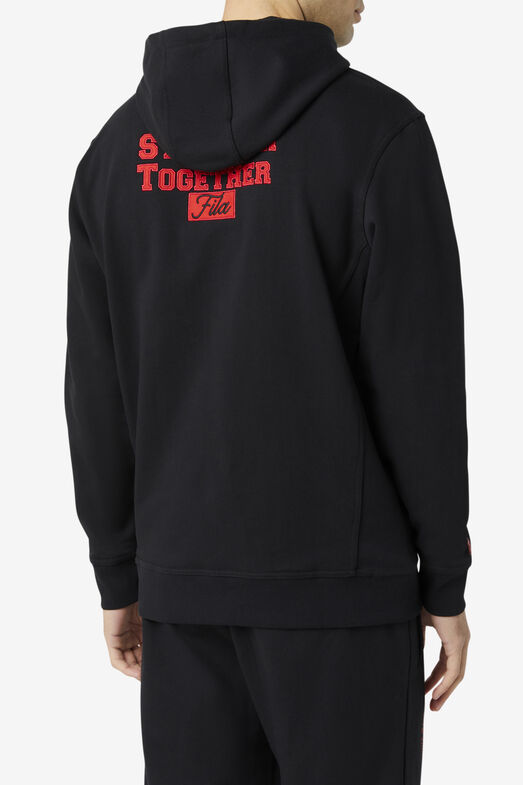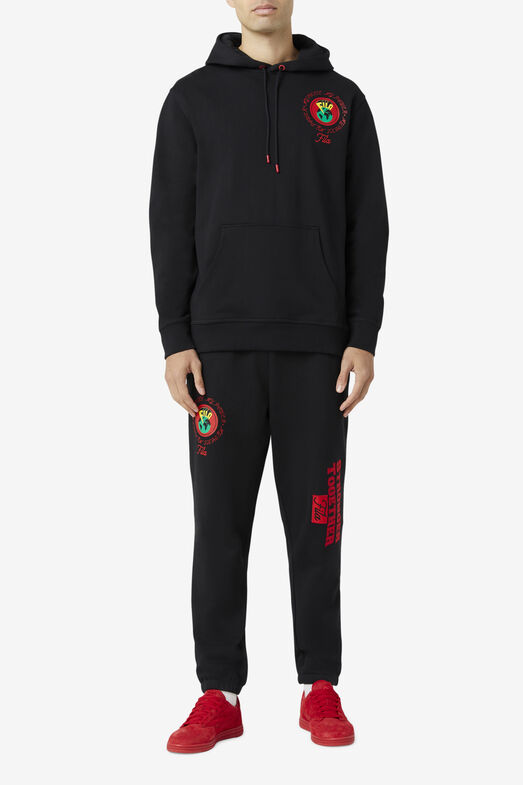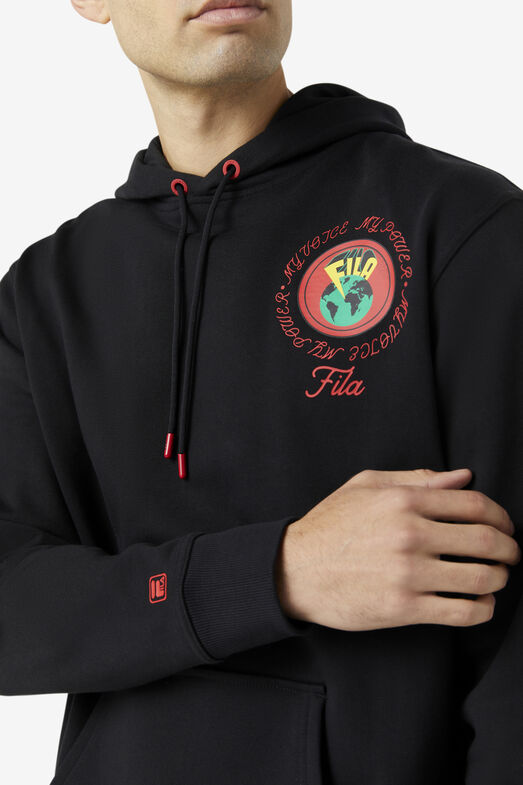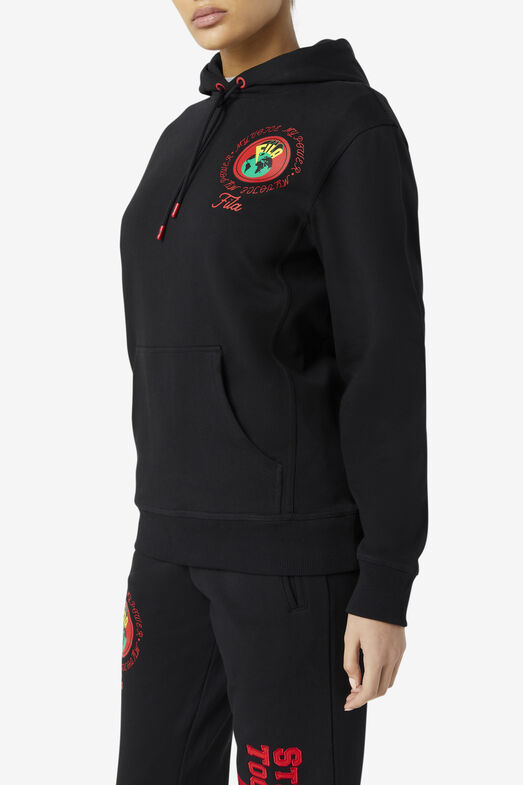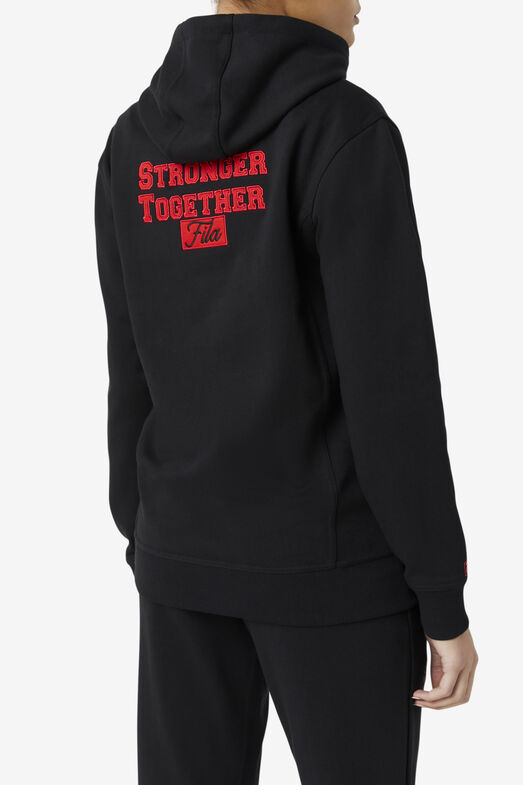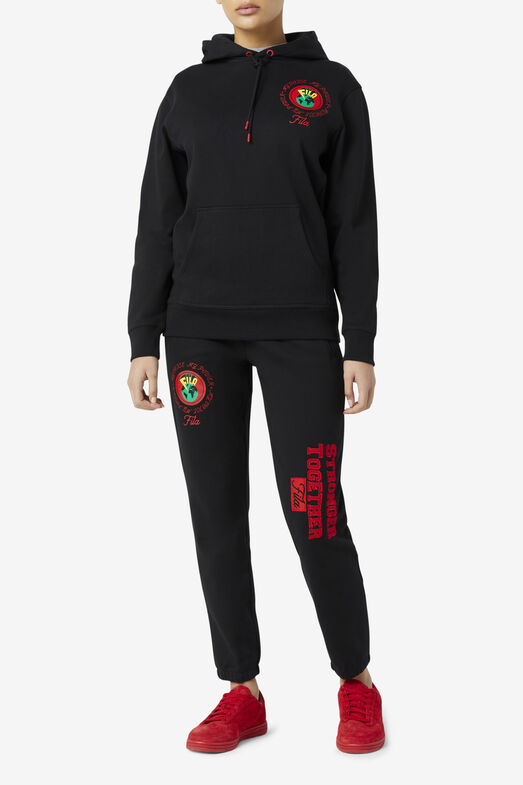 Hunt Hoodie
Product Details
Luxe pullover hoodie, celebrating a global approach to unity.
Part of the Black History Month Celebration at FILA.
My Voice, My Power.
In celebration of Black History Month, FILA will be supporting UNCF (https://uncf.org) with a contribution to ensure that more students of color are able to get to and through college.
offered in men's sizing
Women
| XXS (00) | XS (0-2) | S (4-6) | M (8-10) | L (12-14) | XL (16-18) | XXL (20-22) |
| --- | --- | --- | --- | --- | --- | --- |
| 30 - 31 | 32 - 33 | 34 - 35 | 36 - 37 | 38 - 39 | 40 - 41 | 42 - 43 |
| 23 - 24 | 25 - 26 | 27 - 28 | 29 - 30 | 31 - 32 | 33 - 34 | 35 - 36 |
| 32 - 33 | 34 - 35 | 36 - 37 | 38 - 39 | 40 - 41 | 42 - 43 | 44 - 45 |
| 31.5 | 31.5 | 31.5 | 31.5 | 31.5 | 31.5 | 31.5 |
Men
| S (34-36) | M (38-40) | L (42-44) | XL (46-48) | 2XL (50-52) | 3XL (54-56) | 4XL (58-60) |
| --- | --- | --- | --- | --- | --- | --- |
| 34-36 | 38-40 | 42-44 | 46-48 | 50-52 | 54-56 | 58-60 |
| 28-30 | 31-33 | 34-36 | 38-40 | 42-44 | 50-52 | 54-56 |
| 34-36 | 38-40 | 41-43 | 44-46 | 48-50 | 52-54 | 56-58 |
| 30.75-31.75 | 31-32 | 31.5-32.25 | 31.5-32.5 | 31.5-32.5 | -- | -- |
Girls
| XS | S | M | L | XL |
| --- | --- | --- | --- | --- |
| 6-7 | 8-9 | 10-12 | 14-16 | 18-20 |
| 7-8 | 8-9 | 10-12 | 12-13 | 13-15 |
| 25.5-27 | 27-29 | 29-31 | 31-33.5 | 33-36.5 |
| 23.5-24 | 24-25 | 25-27 | 27-28 | 28-29.5 |
| 27-29 | 29-31 | 31-33 | 33-35 | 35-37 |
| 48-50 | 50-54 | 54-57 | 57-61 | 61-65 |
Boys
| | | | | |
| --- | --- | --- | --- | --- |
| XS | S | M | L | XL |
| 6-7 | 8-9 | 10-12 | 14-16 | 18-20 |
| 7-8 | 8-10 | 10-12 | 12-13 | 13-15 |
| 25.5-26 | 26-27 | 27-29.5 | 29.5-32 | 32-35 |
| 23.5-24 | 24-25.5 | 25.5-27 | 27-28.5 | 28.5-29.5 |
| 27-28 | 28-29.5 | 29.5-31.5 | 31.5-33.5 | 33.5-35 |
| 48-50 | 50-54 | 54-58 | 58-62 | 62-67 |