Ray Tracer Lab Premium
Variations
Color

746 SAFETY YELLOW / FAIR AQUA / ATOMIC BLUE

Offered in Men's sizing: a men's size 8.5 is similar to a women's size 10.

See Size Guide for more details.
This item is Final Sale
We are unable to accept items that are purchased on Final Sale for return or exchange.
Product Actions
Product Details
Crafted using premium materials.
Created using BOLD colors.
Iconic Everywhere. #FILAstyle
leather / suede / textile / synthetic
embroidered logos on tongue, quarter, and back counter
padded woven tongue and padded mesh collar
pull tabs on tongue and heel
off white midsole
grey outsole
FILA.com exclusive
Product #1RM01705
Worn With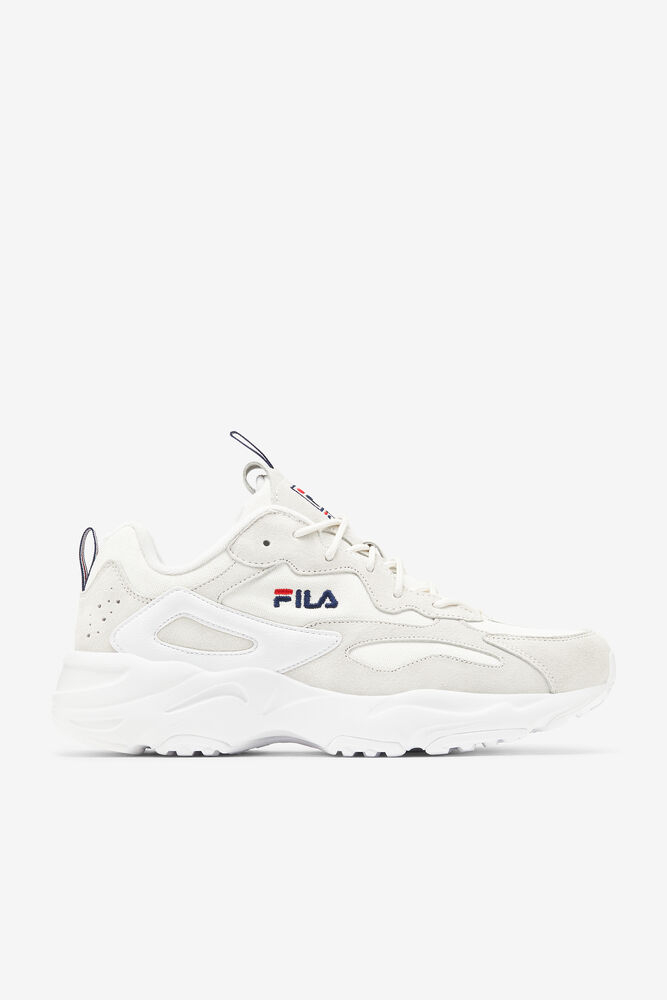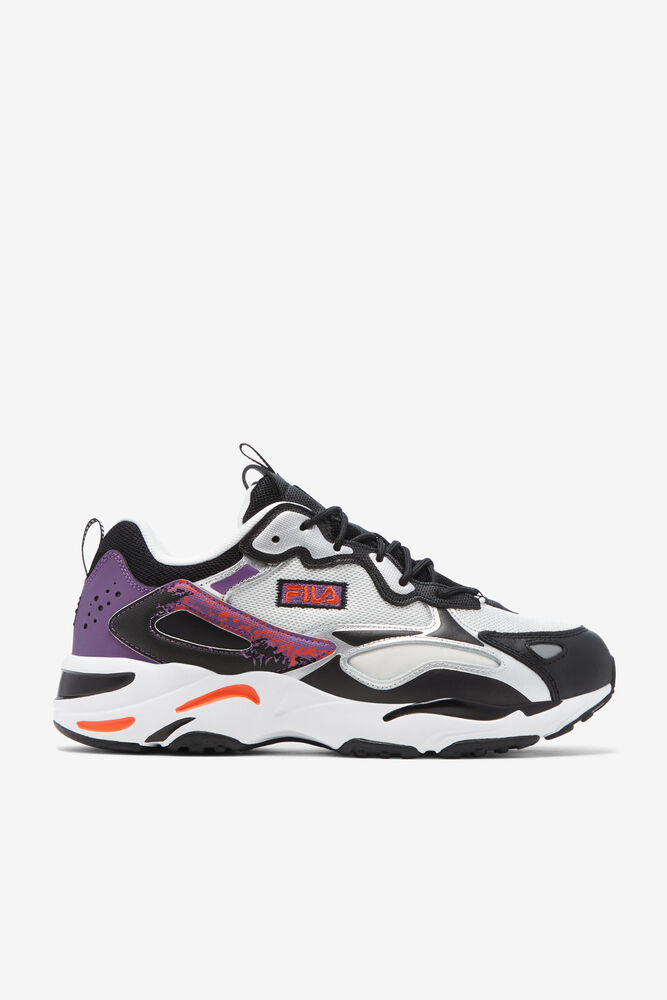 Women
| | | | | | | | | | | | | | | | | | |
| --- | --- | --- | --- | --- | --- | --- | --- | --- | --- | --- | --- | --- | --- | --- | --- | --- | --- |
| 4 | 4.5 | 5 | 5.5 | 6 | 6.5 | 7 | 7.5 | 8 | 8.5 | 9 | 9.5 | 10 | 10.5 | 11 | 11.5 | 12 | 13 |
| 34 | 35 | 35.5 | 36 | 36.5 | 37.5 | 38 | 38.5 | 39 | 39.5 | 40 | 41 | 41.5 | 42 | 42.5 | 43 | 44 | 45 |
| 1.5 | 2 | 2.5 | 3 | 3.5 | 4 | 4.5 | 5 | 5.5 | 6 | 6.5 | 7 | 7.5 | 8 | 8.5 | 9 | 9.5 | 10.5 |
| -- | -- | 35 | 36 | 36 | 37 | 37.5 | 38 | 39 | 39.5 | 40 | -- | -- | -- | -- | -- | -- | -- |
Men
| | | | | | | | | | | | | | | | | | | |
| --- | --- | --- | --- | --- | --- | --- | --- | --- | --- | --- | --- | --- | --- | --- | --- | --- | --- | --- |
| 6.5 | 7 | 7.5 | 8 | 8.5 | 9 | 9.5 | 10 | 10.5 | 11 | 11.5 | 12 | 12.5 | 13 | 14 | 15 | 16 | 17 | 18 |
| 39 | 39.5 | 40 | 41 | 41.5 | 42 | 42.5 | 43 | 44 | 44.5 | 45 | 46 | 46.5 | 47 | 48 | 49 | 50 | 51 | 52 |
| 5.5 | 6 | 6.5 | 7 | 7.5 | 8 | 8.5 | 9 | 9.5 | 10 | 10.5 | 11 | 11.5 | 12 | 13 | 14 | 15 | 16 | 17 |
| 39 | 39.5 | 40 | 40.5 | 41 | 41.5 | 42 | 42.5 | 43 | 44 | 45 | 46 | 47 | -- | -- | -- | -- | -- | -- |
Unisex - (USA)
| | | | | | | | | | | | | | | | | | | | | | | | |
| --- | --- | --- | --- | --- | --- | --- | --- | --- | --- | --- | --- | --- | --- | --- | --- | --- | --- | --- | --- | --- | --- | --- | --- |
| 4 | 4.5 | 5 | 5.5 | 6 | 6.5 | 7 | 7.5 | 8 | 8.5 | 9 | 9.5 | 10 | 10.5 | 11 | 11.5 | 12 | 12.5 | 13 | 14 | 15 | 16 | 17 | 18 |
| 5.5 | 6 | 6.5 | 7 | 7.5 | 8 | 8.5 | 9 | 9.5 | 10 | 10.5 | 11 | 11.5 | 12 | 13 | -- | -- | -- | -- | -- | -- | -- | -- | -- |
LITTLE KIDS
| | | | | | | | | | | | |
| --- | --- | --- | --- | --- | --- | --- | --- | --- | --- | --- | --- |
| 10.5 | 11 | 11.5 | 12 | 12.5 | 13 | 13.5 | 1 | 1.5 | 2 | 2.5 | 3 |
| 27.5 | 28 | 28.5 | 29.5 | 30 | 31 | 31.5 | 32 | 33 | 33.5 | 34 | 35 |
| 9.5 | 10 | 10.5 | 11 | 11.5 | 12 | 12.5 | 13 | 13.5 | 1 | 1.5 | 2 |
| -- | -- | -- | -- | -- | -- | -- | -- | -- | -- | -- | -- |
BIG KIDS
| | | | | | | | |
| --- | --- | --- | --- | --- | --- | --- | --- |
| 3.5 | 4 | 4.5 | 5 | 5.5 | 6 | 6.5 | 7 |
| 35.5 | 36 | 36.5 | 37.5 | 38 | 38.5 | 39 | 39.5 |
| 2.5 | 3 | 3.5 | 4 | 4.5 | 5 | 5.5 | 6 |
| -- | -- | -- | -- | -- | 39 | 39.5 | -- |